Central Savannah River Area small business owners have depended on radio advertising to market their goods and services since the first August radio station, WRDW, began broadcasting in 1930.
Today, hundreds of local small business owners still invest in radio advertising. Not only because it's the only local medium that can reach 412,144 consumers every week, but, most importantly, because it works.
Meet five of the of local business owners who currently advertise on Auguste radio to capture a significant share of the $8.6 billion CSRA consumers will spend this year.
1. Hardwood Floors & More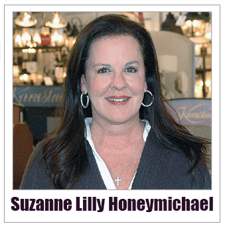 "Radio advertising, truly, put our store on the map," says Suzanne Lilly Honeymichael. She and her late husband Ray Lilly started Hardwood Floors & More in Evans, Georgia in their home during the late 1980s.
In 2007, the Lilly's expanded into the 8000 square foot store on Washington Road, where it has been ever since.
"I was hesitant to start advertising back then," says Ms. Lilly Honeymichael. "I just didn't realize what a strong return-on-investment advertising could bring for us. So, we started slowly."
"The first advertising campaign was on a single Augusta radio station," she remembers. "Pretty quickly, people were coming in telling us they heard about us on the radio."
"Twelve months later, we added six more stations. It has worked so well that we have been advertising on the radio every week since then."
"I believe," she says, "when people hear my voice they know that when they buy from us, they are working with a local company." Ms. Lilly Honeymichael says that is important when a business is competing against national chains like Home Depot.
"Owners know their businesses better than anyone else. They have a passion and belief about it that can't be faked. That's why a store owner is always the best spokesperson for their company."
Ms. Lilly Honeymichael has discovered another benefit of advertising on Augusta radio stations consistently for the past 12 years.
"Kids who have been hearing our commercials since they were in high school have become our new generation of customers. Now that they are old enough to be buying and remodeling their own houses, we are the first store they think of when they need flooring, window treatments, wallpaper, tile, or flooring."
2. Jonathan Wingard State Farm Insurance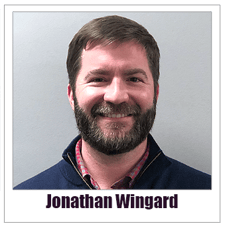 In the middle of 2018, Jonathan Wingard opened his own State Farm insurance agency in North Augusta, South Carolina. Since then he has added 120 new households as clients.
After about 30 days in business, Mr. Wingard began advertising on Augusta radio stations. "New customers come in all the time," he says, "and say they heard about us on the radio."
"I do as much as I can afford," he says. "Since I opened, I have invested about 8% of the income generated by my existing accounts back into advertising."
To break even on his investment, Mr. Wingard says he needs to add six new households a month to his book of business. Right now, on average, he is adding 17.
"I have added more new accounts in seven months," he says, "than the other six local agents combined add in a year."
"I credit my growth with a combination of true-grit, follow-up, consistency, referrals, and radio advertising. These factors have made me the 37th fastest growing State Farm agents in the country among new agencies."
Mr. Wingard began advertising on just two Augusta radio stations. "Almost right away, customers began telling me they heard me on the radio," he says. He now invests in commercials on seven stations.
3. Mathnasium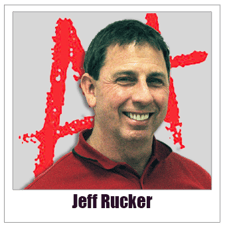 "Endorsement commercials on Augusta radio is now our predominant form of advertising," says Jeff Rucker. He is the owner of three Mathnasium franchises throughout the Central Savannah River Area with locations in Augusta, Evans, and Aiken.
"We originally signed up for a six-month campaign," he says. "but, it worked so well we are now on Augusta radio every weekday, 52 weeks a year."
"Mathnasium," explains Mr. Rucker, "is similar to a gymnasium. At a gym, people go to keep their bodies fit. When parents bring their kids to us, it's for a mind workout. Our instructors help school children from grades 2-12 develop their math skills, exercise their thinking skills, and help them with their math homework."
"Our radio advertising started to take-off when we switched from regular recorded commercials to our live, endorsement ads," says Mr. Rucker. "Since we started using endorsements, the number of leads we receive has really grown.
An endorsement commercial is when a well-known radio personality speaks first-hand about the benefits of an advertiser's product.
"I know I've responded to radio endorsements myself," says Mr. Rucker. "So, I thought, Duh! why aren't I doing that for my business."
"Endorsements work because radio personalities earn the trust of their audiences. When they say a product is good, the listeners will believe them."
Mr. Rucker admits, "Some of our radio endorsement commercials have been so powerful, they have made me cry when I heard them."
In addition to Augusta radio stations, Mr. Rucker depends on referrals and pay-per-click advertising to bring in new customers to his business. He is quick to point out, though, radio is what keeps Mathnasium at the top of consumers' minds."
"I know," he says, "when someone hears about Mathnasium from a friend or sees our name in a Google search, they are more likely to call or click if they already know about us from our radio advertising."
4. First Choice Home Builders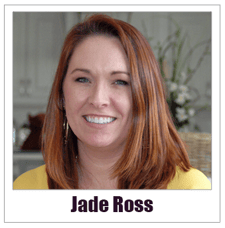 First Choice Home Builders is an Evans, Georgia based construction company. It has been building spec and semi-custom luxury homes in the Central Savannah River Area since 2003.
"In 2018, we sold 48 homes," says Jade Ross, the company's Marketing Coordinator. "The year before we sold 32."
"Advertising on Augusta radio stations has been very important in the growth of our company," she says. "We have used it to build our brand so that when people in the CSRA are ready to buy a newly built home, the first company they think about it us."
First Choice began advertising on Augusta radio in 2013. The campaign was limited to one radio station during the fall of each year.
"This worked well for us for five years," says Ms. Ross. "Prospective homebuyers were telling us all the time that they learned about us from our radio advertising."
Late last year, though, First Choice began advertising more aggressively on Augusta radio stations.
"It dawned us," says Ms. Ross, "that we could probably magnify the results if we were on more radio stations over a longer time."
First Choice now advertises all year long across six different radio stations.
"More than ever, people are calling us because they hear us on different radio stations. The biggest difference we've noticed, though, is increased traffic to our website."
Since the company began advertising more consistently, web traffic has been 17% higher on the days radio commercials run.
Ms. Ross only has one regret about her experience advertising on Augusta radio. "I wish," she says, "that we had been as aggressive with our radio advertising three years ago as we are now. Imagine how many more homes we might have sold."
5. That Flippin' Egg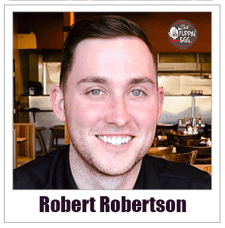 Robert Robertson is a second-generation restaurant owner. His family opened the Evans Diner in 1999.
In 2016, the Robertson's sold the land where the old-fashioned, chrome airstream diner called home to the Chicken Salad Chick.
In March of 2017, Mr. Robertson and his Dad opened up That Flippin' Egg a few miles away on Washington Road. The new restaurant is an 87 seat establishment serving breakfast and lunch seven days a week.
"When we opened, we were able to bring a lot of the old regulars with us from the diner," says Mr. Robertson. "But, to make That Flippin' Egg work, we needed to bring in new customers."
To expand the restaurant's customer base, Mr. Robertson invested in advertising on Augusta radio stations.
"Almost immediately, our radio advertising started to bring in the new customers we needed," he says. How does he know?
Mr. Robertson estimates that on any given day, 50% of his customers are first-time visitors. "The majority of these customers, still, to this day, say they learned about us on the radio."
Although Mr. Robertson has added online marketing and social media to his advertising mix, his biggest marketing investment is still in radio.
"We advertise on eight Augusta radio stations every month," he says, "and it more than pays for itself."
More Advertising Advice For CSRA Small Business Owners