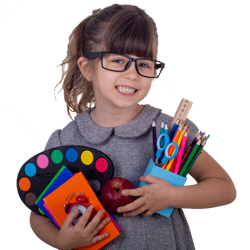 There are 91,600 school-aged children in the Central Savannah River Area (CSRA). Based on forecasts from the National Retail Federation (NRF), local parents are expected to spend a record $65.4 million to prepare these kids to return to the classroom this fall.
Overall, the NRF expects back-to-school shoppers to spend almost 10% more in 2021 than they did last year.
"The pandemic forced parents and their school-aged children to quickly adapt to virtual learning, and they did it with an incredible amount of resolve and flexibility," NRF President and CEO Matthew Shay said. "We enter the new school year with plans to return to the classroom and retailers are prepared to help Americans find and purchase whatever they need to make this transition as seamless as possible."
According to the NRF, more than 51% of parents have already started buying for their K-12 students. But, for Augusta area business owners there is still time to benefit.
The NRF reports that nearly 76% of K-12 shoppers are still waiting on lists of school supplies needed. On average, consumers have only completed 18% of the shopping.