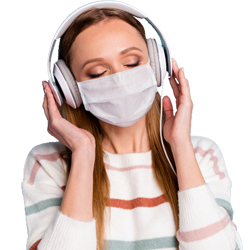 During the spring, 344,400 adult radio-listeners tuned in to their favorite radio stations each week, according to Nielsen. This is 10% more than during the fall, despite the pandemic.
Some advertising experts had predicted that as consumers spent more time at home because of COVID-19 concerns, the hours devoted to radio listening would decrease. That, however, was not the case.
In the Spring of 2019, according to Nielsen, 38.4% of radio listening occurred at home. During July of this year, in-home listening jumped to 45.4%. Despite the reduction in out-of-home activities, though, CSRA consumers still spent the almost the same amount of time listening to Augusta radio.