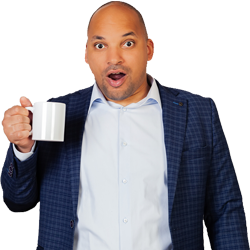 Until 1930, there were no radio stations the Central Savannah River Area. Local listeners would need to tune to distant signals including WSB, a station owned by The Atlanta Journal. WSB was Georgia's first radio station and had been on the air since March 15, 1922.
On June 25, 1930, however, Warren Davenport and Clark Jack put Augusta's first radio station, WRDW, on the air. Mr. Davenport and Mr. Clark were owners of Musicove, a store at 309 Eighth Street that sold radios, records, and sheet music.
The inaugural broadcast of WRDW began at 1:05am and lasted nearly three hours. The first program included a performance by local musician J. Bernard Carpenter.
A few days later on July 3, WRDW broadcast a speech by J. Roy Cooper, a candidate for Mayor in Augusta. This was the city's first ever political broadcast.
For 90 years, small business owners have depended on local radio stations to successfully market their goods and services through depressions, recessions, wars, and natural disasters. Even now, during a pandemic, advertising on Augusta radio remains a dependable way to make cash registers ring.
Here are five facts every CSRA small business owner needs to know about local radio in 2020.