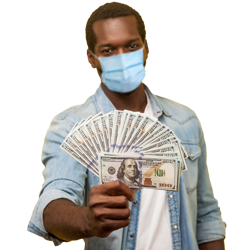 There are 107,300 adults in the Central Savannah River Area who have earned a four-year college or postgraduate degree, according to research from Nielsen. A study from the Federal Reserve indicates that these educated consumers have been least affected by the economic consequences of the pandemic.
"While the labor market disruptions have affected workers in a wide set of industries and occupations, those without a college degree have experienced the most severe impact," say Mary C. Daly, Shelby R. Buckman, and Lily M. Seitelman authors of The Unequal Impact of COVID-19 in the Economic Letter published by the Federal Reserve of San Francisco.
Although the unemployment rate increased among consumers of every education level in late March when the Governors of Georgia and South Carolina lockdown their states to slow the spread of the Coronavirus, the smallest increase was among those with bachelor or postgraduate degrees, according to the Bureau of Labor Statistics..
Seven months later, job recovery among those with college degrees is closer to pre-pandemic levels than consumers with lower levels of educational attainment.
Many small business owners have seen the correlation between advertising and survival during the economic crisis inflicted by the pandemic. With precious few dollars to invest, it is crucial that every advertisement reaches consumers who have disposable income to buy. Right now, the most likely spenders are customers with college degrees.
By key advertising metrics, the best way to reach consumers with higher education is on Augusta radio.